What Our Clients Say About Us
"IF YOU ARE LOOKING FOR A WEDDING PHOTOGRAPHER THEN LOOK NO FURTHER THAN SANDEEP! Sandeep's friendly disposition, seemingly infinite supply of energy and undeniable sense of fun allowed me to completely relax in his company and be my true self in front of the lens.Everything was perfect, from the communication, the perfect poses and photographs of pure gold that I will treasure forever."
Sandeep and his team are very professional and fun-loving people. Not once did we feel like they were our photographers, rather they were like friends making sure we had fun throughout the time we were being clicked. Our weddings photo turned out to be more beautiful than we imagined and our family and friends all raved about the quality of the photos. Booking them to cover our wedding was the BEST decision ever made by my husband and me.
Candid is their forte, and we ended up with not just well shot photographs but long-lasting memories! They have amazing ideas that they utilize to create those breathtaking photographs and are also very much open to incorporating your ideas too. We couldn't have asked for a highly talented photographer to work with than Sandeep and would definitely recommend him to other couples too
An artist and visionary of portraying beautiful memories in his lens, Sandeep Holla truly delivers service par excellence. His dedication and perfection are his finest qualities. I am so pleased that we had Sandeep capture memories for a lifetime and beyond, for my family on our big day. I highly recommend Sandeep to help frame cherished moments of your lives. Wish you the very best in life.
"The length he would go to, to get that perfect shot is a rare find"
We never felt pressured or rushed even once when he was photographing, we really don't like having our photo taken but there was not even single picutre that we said " oh I don't like that one" we love every picture. Such a relaxed artistic clever photographer with a great sense humour and who would hoes above and beyond to get that perfectly unique shot! We are truly blessed to have 'Holla' as our wedding photographer!
National & International Awards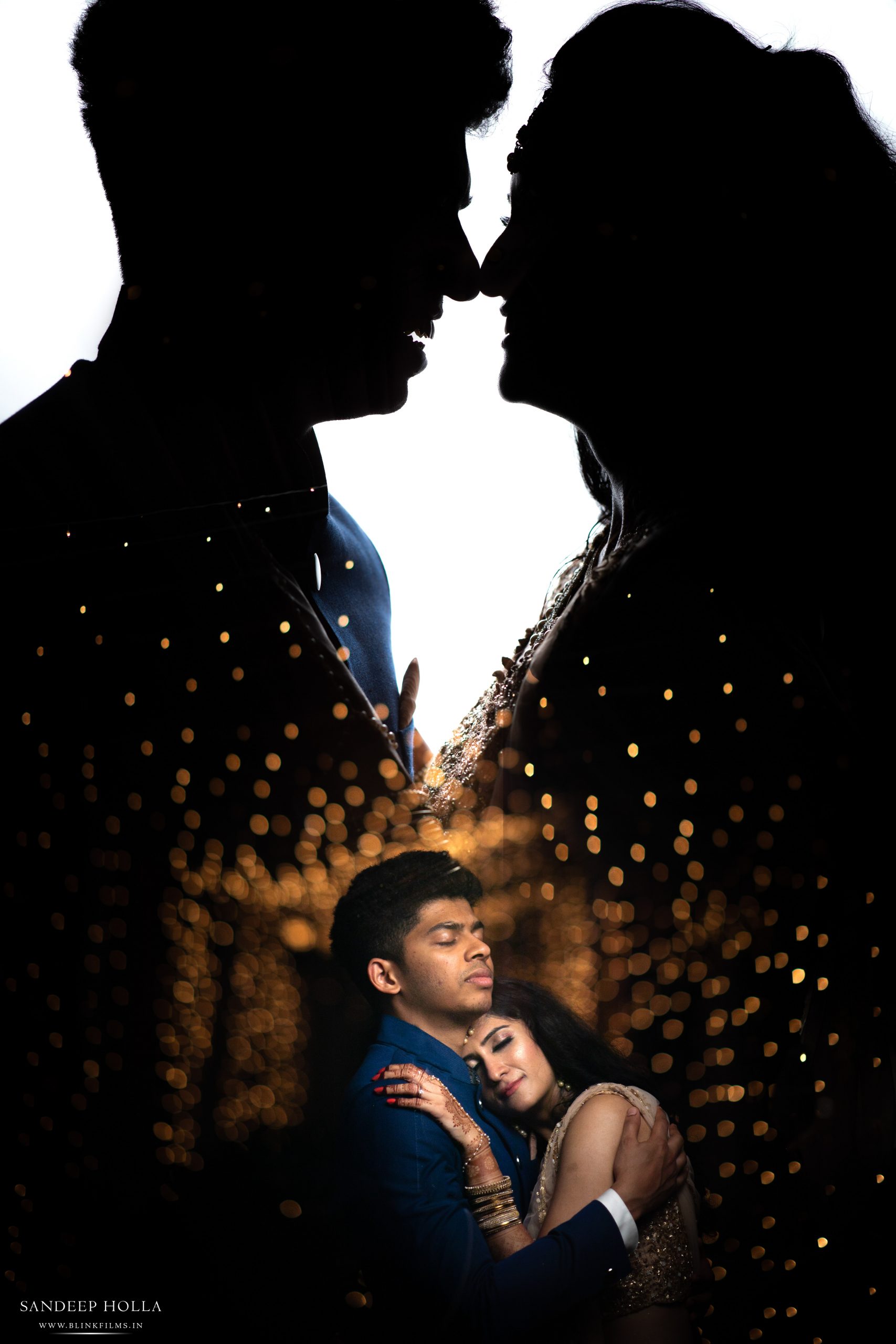 Who We Are
Moments pass by as quick as a blink of an eye. So fast that we wish we could freeze them and recollect all – who, when, where, what and why!
We, Blink Films, take pride in bringing imagination to reality by capturing the most colorful moments of your life.
Filming for us is not just about passion and profession. It is about sincere worship. With no boundaries geographical, ethnical or religious we are forever ready and going on our fingertips to click all the wonderful elements of your special day. For every moment has a story, and we dedicate ourselves to storytelling.
What We Offer ?
Any object can be a subject is our mantra. We cover every occasion, every theme with keen interest. Our services in photo and video formats include: Weddings Sangeet/ Haldi/ Mehandi, Engagements, Birthdays, Naamakaranam, Brahmopadesham, Holy communion, Pre and post wedding shoots, Maternity shoots, Baby shoots, Destination shoots, Food photography, Interior photography, Animal shoots, Jewelry shoots, Corporate events.
It doesn't end here! At Blink Films, we also undertake documentary projects, short films, advertisements and feature films for individuals, corporates, educational institutions, government bodies, media and production houses.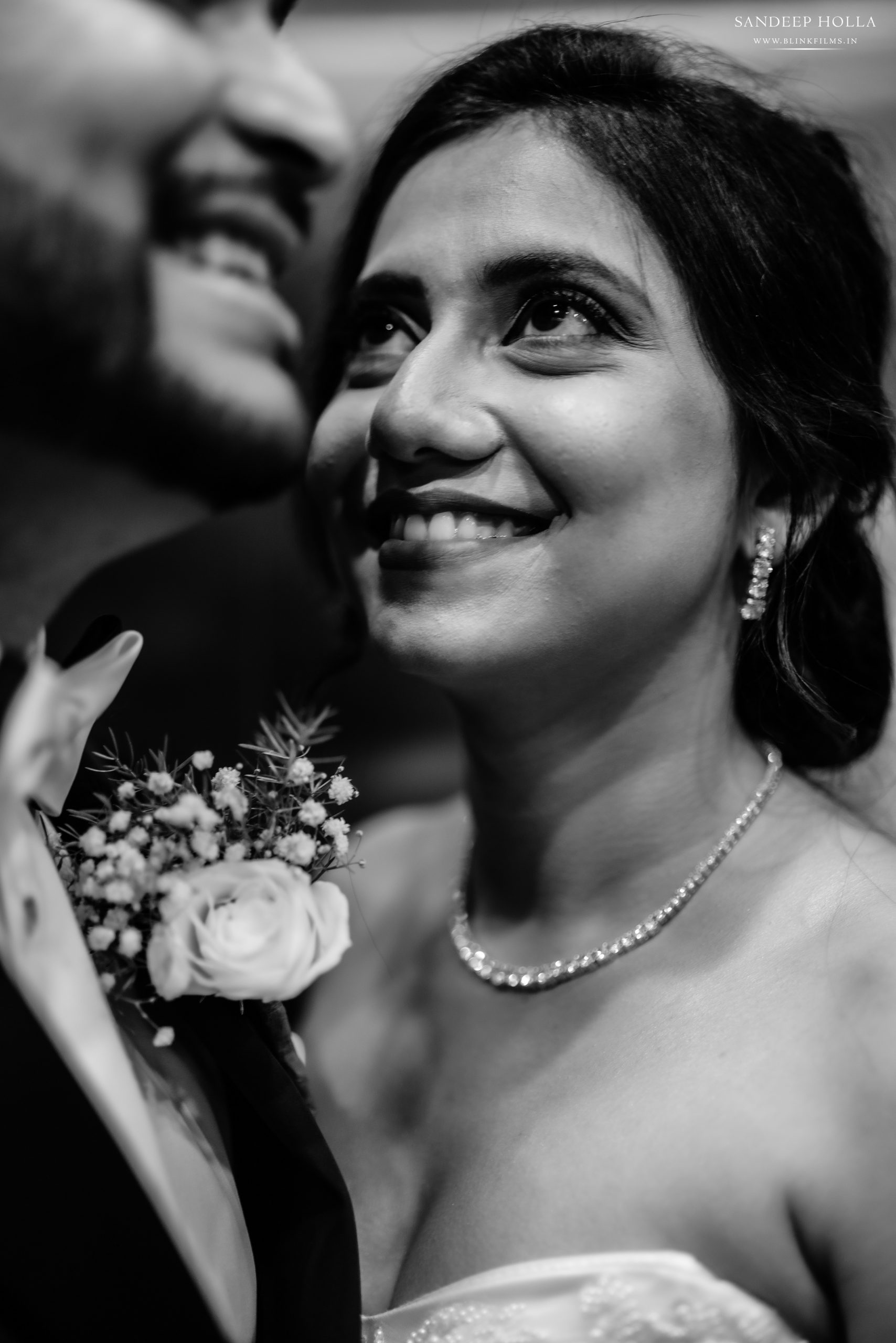 Our Latest Projects